Why consume an unhealthy diet when bajra laddus bring you every best supplement on your plate. Bajra – the pearl millet in the millet family as it is the single supplement that retains a high source of kernels. In addition to this factor, bajra is the only millet available in diverse colors and is also a rich factor for iron composition in the body.
The best thing is that people can devour around 107 calories per laddu and the production of bajra flour is also effective as it does not require high levels of water irrigation.
On the other hand, our bajra laddus are healthy and are made out of jaggery. The best time to consume these laddus is during the winter climate, as the presence of jaggery in the laddu provides warmth to people who consume them regularly. The evident advantage of our bajra laddu is that they are budget-friendly and provide you with perfect levels of calcium and fiber. In the same context, these laddus also help you to immense your metabolism factor and assist in weight loss.
Our laddus also restrain acidity and aid your heart health simultaneously. The best option is that it is the finest product for BP patients and it also averts anemia equally.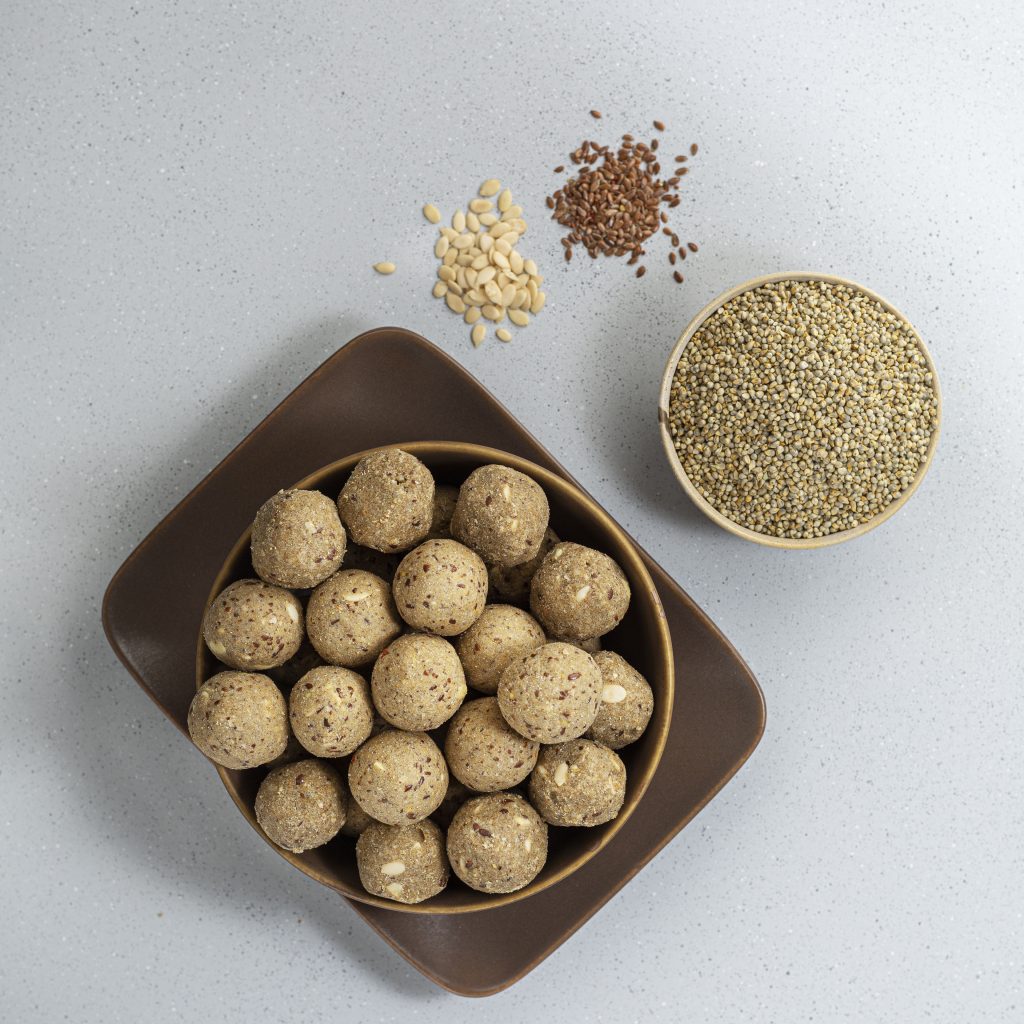 Get the best products to nibble guilt free and order your jar of bajra laddus today!